Interview with Vanessa – People Development Manager international
What was your application process like?
I applied for a position in HR where "working from home" was promised. In my cover letter, I made a bold suggestion: working remote from abroad. Why? I was inspired by both the job description and the first impression of the company, but I didn't want to give up the life I had established in Portugal. Shortly afterwards, I got a call and the two interviews took place virtually with the entire team. We discussed technical and HR-specific topics, but also took time to get to know each other personally. I was impressed by the "can-do" attitude and the openness to try new things. The flexibility and internationality of a remote position are seen as an opportunity rather than an obstacle.
Why did you choose this job?
I identified with each and every one of the tasks and found the prospect of working with diverse colleagues from over 17 countries particularly exciting.
From the very first minute of the interview, it was clear to me that team spirit and appreciation are important here. It was something new for both the HR department and myself to enter into a cross-border working relationship and thus become part of a hybrid team. It was continuously ensured that we found the best solutions in dialogue with one another, which enabled pleasant and successful cooperation for everyone.
I was convinced by the drive to increasingly implement a new work culture, as well as the high degree of trust that employees can work just as well (or perhaps even better) with flexibility in where and when they work.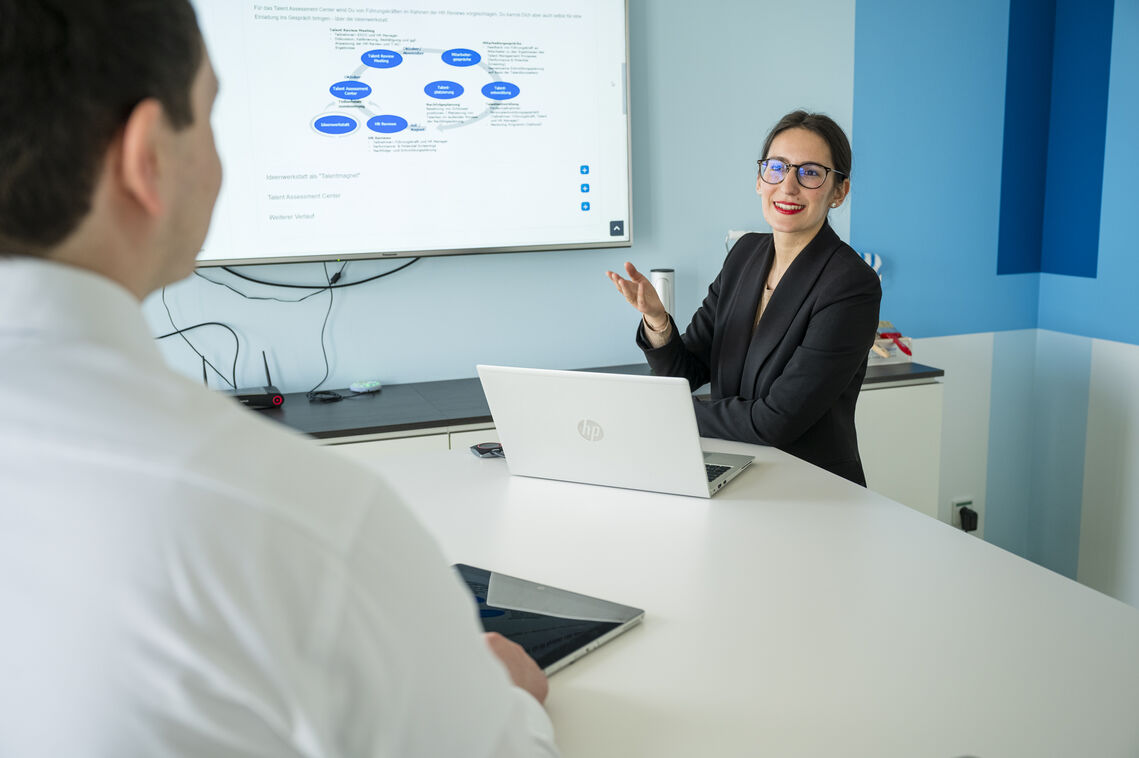 Since the very first minute, it has been clear to me that team spirit and appreciation are paramount.
Why does your employer suit you?
The colleagues are not only extremely competent and professional, but also show passion in everything they do. There are also stimulating tasks and a particularly exciting time, as Storch-Ciret is currently doing a lot in the areas of new work, digitalisation, sustainability and internationalisation. There are countless ways to get involved and make an impact.
In which areas do you experience flexibility at Storch-Ciret?
First and foremost, the flexibility in terms of location. Today, I can work from home in Lisbon, tomorrow from a great, local co-working space and next week from my holiday home at the beach or with my family in Austria. This flexibility gives me an incredible feeling of freedom, which for me personally means greater job satisfaction and less stress. The most important thing is the result – where I did the work doesn't matter.
Storch-Ciret also offers flexibility in terms of time. Personal needs and daily routines are respected, which I particularly appreciate as a mother of a three-year-old son. At the same time, we as a team agree on how we can successfully shape cooperation despite different time zones and routines. Thanks to modern technology, my colleagues are just a click or a video call away.
What challenges come with your job?
One particularly exciting challenge is the transformation and cultural change that is currently taking place at Storch-Ciret. Much is being redesigned and it is essential to demonstrate great curiosity and openness to new ways of working, technologies, digitalisation and new team dynamics.
The self-organisation of the teams at Storch-Ciret is increasing due to technological solutions, for instance.
This requires a certain willingness to change and a desire to try things out. What's nice about this challenge is that you can also get involved yourself with a lot of creativity and many possibilities.
As a remote team member in a hybrid team, it is of course also important to avoid the challenges of this way of working. As a team, we therefore "come together" regularly to reflect on our working methods and team dynamics in retrospective meetings. Together, we find solutions for working in different time zones, the lack of face-to-face contact and how independent work can be organised effectively.