Interview with Marie-Claire – Internal Sales Assistant
What was your application process like?
Right from the first contact with Storch-Ciret, I could feel the difference. The telephone conversation with the Head of Human Resources was especially warm and he had an open approach. I really liked that. That's why I was so enthusiastic and interested in Storch-Ciret right from the start.
The meeting on site was also very friendly and I felt welcome. Neither the supervisors nor my current team leader were reserved. Quite the contrary. My team leader even sat next to me during the interview.
We quickly reached an agreement, and I could have signed the contract that Storch-Ciret brought with me directly at the second meeting. I was absolutely thrilled and quickly decided to change careers.
Why did you choose this job?
I worked in my previous company for 28 years – more than half my life. I had a good position and career opportunities. But I was missing something. After so many years in the translation industry, I wanted to sell something tangible. People who work with texts can be understood in different ways. If I sell brushes or rollers, it's tangible. They may have certain properties or materials, but they remain brushes or rollers. There are no two opinions.
What is your typical working day like?
Due to the coronavirus pandemic, I was only in the company for a short amount of time before we started working from home. I've been working from home for a year and a half. In the morning, I check my e-mails, coordinate orders and answer questions from customers and colleagues. Once a week we share ideas during a video conference.
I look after customers from the DACH region, Belgium and the Netherlands and correspond with them in various languages. I speak to Belgian customers in my native language, French. Otherwise it's English or German.
What's great about your job?
When I started working at Storch-Ciret, I was able to visit some customers with a sales representative and get to know them personally. I really liked that.
Also, people come first in this company and this is also put into practice in everyday life. There is a basic trust in people and that is what I really appreciate more than anything else about this company.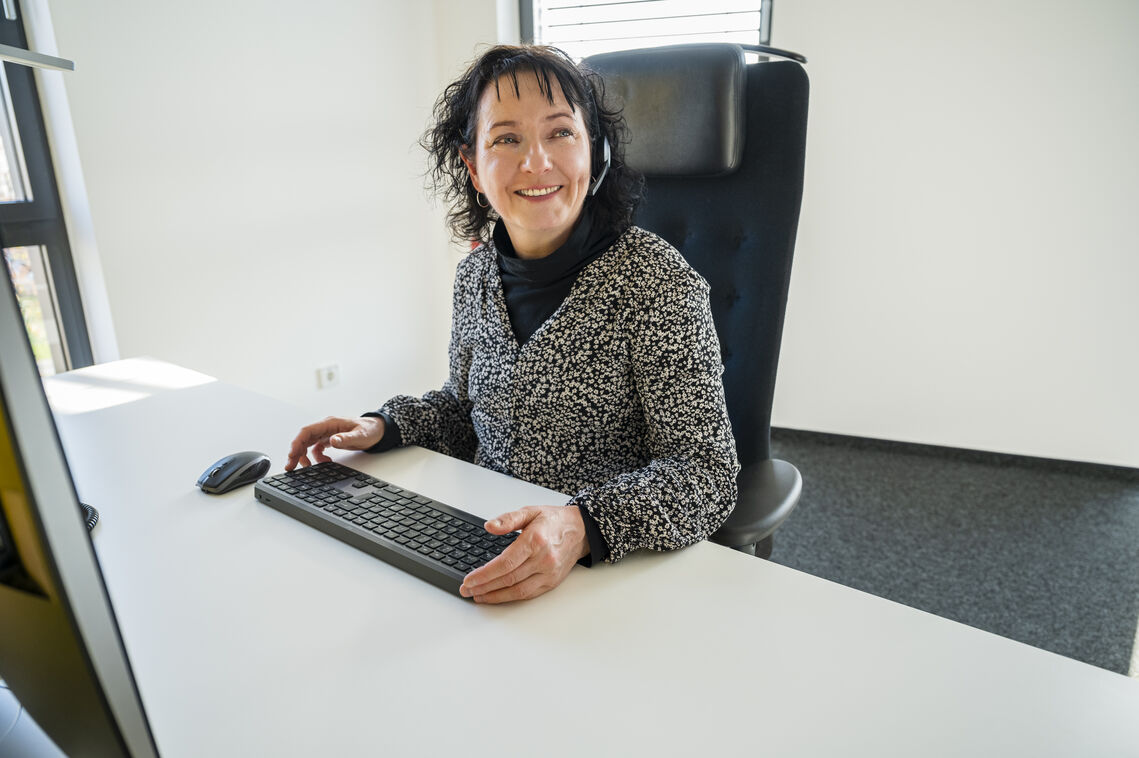 I really appreciate this more than anything else in this company. There is a great willingness to help each other and the atmosphere thrives on their appreciation.
What challenges come with your job?
Sometimes it's challenging of course to understand what customers want. From time to time, we get very interesting enquiries, and it takes a few days for us to know exactly what is meant. But I come from the services sector and am used to it. The fact that we mainly have to work from home is not a particular challenge for me, because I'm familiar with this from my previous job. But I was pleasantly surprised by how well and professionally this was implemented by the employees at Storch-Ciret, where this was not yet so common. This also shows how really flexible the company is overall.
What makes your team different?
I had a great start. My colleagues were friendly and helpful during my induction. This is especially true of my team leader, who is appreciated by the whole team for her work. People's willingness to help each other is incredible. You can depend on it: if you need help, you'll get help.
Why is your employer a good fit for you?
People are really appreciated in this company. The employees are trusted and this is immediately noticeable when you enter the headquarters in Wuppertal. It is already evident from the seating arrangements for the staff during the job interview and courtyard party. I've tons of colleagues I can chat with in my native language, and I have contacts if technology fails. At Storch-Ciret, everything is done to ensure that you are well.
What makes Storch-Ciret so lively?
I'm very lucky with my team leader. She's always there for me and is a real ray of sunshine. The atmosphere here is cheerful and inviting, and that applies to the entire company. Immediately after my job interview, I was able to get to know my new colleagues at the courtyard party very easily. I started talking to everyone right away. This was a great experience and is a very good reflection of the company's culture.